Knowledgebase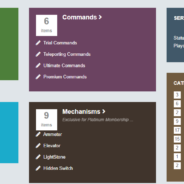 Hey everyone,
I have some exciting news – we have launched our Knowledgebase!
The Knowledgebase is a resourceful website where you can learn about features on our Minecraft server. From basic commands to complex mechanisms, the Knowledgebase has you covered. Check back often as we are always adding new articles.
https://support.liveandbuild.net
Happy Minecrafting!