[EVENT] Maze Runner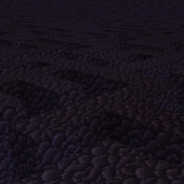 Hello everyone! We will be hosting a MAZE RUNNER event tomorrow Sunday January 10th @ 1PM Eastern Time (https://bit.ly/3nAEJwt)
The maze is 200×200 blocks and can be accessed by going to /warp maze
Contestants are encouraged to log in at 1PM ET and navigate to /warp maze, however the event will start officially at 1:30PM ET, this is when the maze will open.
Late entries will be accepted, however understand that your likeliness of winning will decrease significantly for every minute the maze is open.
There will be 3 official winners declared:
1st Place: $25 LAB Gift Card + Premium Membership (or rank upgrade)
2nd Place: Premium Membership (or rank upgrade)
3rd Place: $50,000 in-game money
Everyone who completes the maze will receive a collectible in-game trophy!
Notice: All commands are disabled while in the maze – if you wish to forfeit you must notify a Staff or Admin.
Warning: Any attempts to cheat will result in disqualification and possible disciplinary actions.